Sunday 16 September 2018
11 a.m.
​
Harvest Thanksgiving
​
in aid of the
Trussell Trust Local Foodbank
Come and join us this Sunday at 11 a.m. for our Harvest Thanksgiving service.
​
We will be gathering in the harvest that we are donating to the local Trussell Trust Foodbank, and blessing it as it goes.
​
This week we will be looking at the real miracles as Jesus feeds the 5000, the first miracle is that Jesus actually cared for those on the sidelines…because first century gods were for the rich and powerful not people like that crowd.
​
The second miracle, in loving your neighbour and sharing what you have, there is harvest enough for all. This is not a story of a magician who exponentially increased loaves and fish…it a story of compassion, loving your neighbour, relationships and sharing.
​
So come you thankful people come…let us love, care and share and there will be a harvest for all. See you on Sunday…it's going to be great!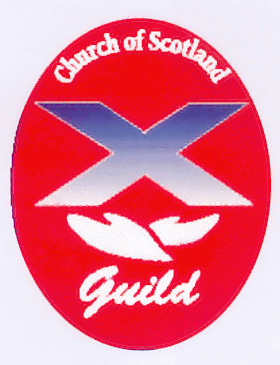 Saturday 23 February
​
West Halls, Main Street, Houston
​
10.30 a.m. - 12 noon
​
Tickets : Adult £2.50/Child £1
Tickets will be on sale at the back of the church from Sunday 10 February
1st Houston Boys' Brigade
Parents' & Friends' Association
Houston & Killellan Kirk Carnival 2018
​
A BIG THANK YOU TO EVERYONE WHO HELPED ORGANISE THE 2018 KIRK CARNIVAL AND THOSE WHO CAME ALONG.
The Kirk Carnival is a massive team effort and we are hugely grateful to the Carnival Committee and the very willing groups behind them who have worked so hard. We achieve so much as a team and it has been a real pleasure to be joint coordinators. Special thanks are due to last year's coordinators Jim McLaughlin and Kate Jackson for their support.
We have raised money this time for "Kirk and Community Projects" and we have provided a showcase for the activities of the Kirk.
​
An up-to-date total will be shown by clicking on the CARNIVAL icon on the homepage.
​
2018 Carnival photos can be viewed under Photo/Video --> Photographs --> Carnival 2018.
Mike Farley and Maggie Deans
Joint Coordinators
We are looking for volunteers to sell advertising for the Carnival Programme and also looking for new businesses and organisations who might want to advertise in this year's programme.
Please contact Bill Manley if you are able to help/wish to advertise.
Bill Manley Telephone (01505) 615825
Sunday 2 September 2018
​
Come and join us this Sunday at 11 a.m. for a busy all-age service.
We celebrate the Sacrament of Baptism; we look forward to welcoming baby Jessica's friends and family to the service.
​
It is also our cradle roll service, and Sunday Club re-dedication service, as we celebrate those who have been baptised in the past and look forward to worshipping and growing with our young church in the future.
​
In baptism, song and drama, we will look at the significance of promises…the daily ones we make and break…the one's we all make in baptism…and the one Jesus gives that he will be with us always.
​
Come along and join us you are…it's for all ages…it'll be chaos …but we can promise it'll be fun!
​
​
​
​
​
​
​
​
​
Sunday 15 September 2019
​
West Halls
​
£3.00
Soup, bread, cheese and something sweet with your tea/coffee
Please let us know if you are coming.
Ina 612962
Kate 613676
Scavenger Hunt and Beetle Drive
Saturday 27th October
at 6 p.m.
The West Halls
Main Street
Houston
​
Bring along your completed Scavenger Hunt form and enjoy a Beetle Drive.
Scavenger forms will be available at the Kirk or from the uniformed organisations before the October school holiday.
No charge, just come along and have fun!
HOUSTON & KILLELLAN KIRK
CARNIVAL 2018
The weather is set fair and the organisation is in place for a great event on Saturday with the Parade, Stall, Tearoom, Fairground and Stage Performance Area all ready to go.
Why not dress in blue to reflect our Carnival theme "Blue Planet"? Please turn out and enjoy the day.
12 noon : Fancy Dress Judging at the Kirk
​
12 15 : Parade from Kirk to West Halls
​
12 45 : Crowning of King & Queen at West Halls
​
13 00 : Carnival opens
​
STAGE EVENTS - CARRICK STAGE
13 00 Houston & Killellan Boys' & Girls' Brigade Pipe Band
​
13 15 Kirsty McKay School of Dance
​
13 30 Scottish Country Dancing
​
13 45 Singing for Wellbeing
​
14 00 Dancewest Scotland
​
14 30 Zumba
​
15 30 LUCKY PRIZE DRAW
Reflective Remembrance Service
Sunday 15th December 19 30 Houston & Killellan Kirk
Sunday 9th December
19 30
The lessons will be the traditional ones, interspersed with choir and instrumental items as well as congregational carols and hymns. This is always a lovely preparation for Christmas. Regular choir members will be joined by some friends to make a really joyful sound, and refreshments will be available at the end. Do come along and add your voice to the singing.
Houston & Killellan Kirk
​
Stated Annual Meeting
​
Sunday 24 February 2019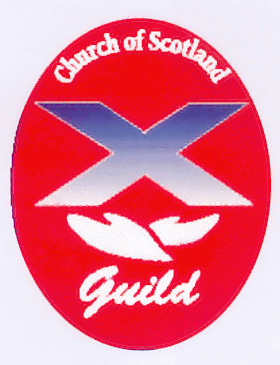 Saturday 23 February
​
West Halls, Main Street, Houston
​
10.30 a.m. - 12 noon
​
Tickets : Adult £2.50/Child £1
Tickets will be on sale at the back of the church from Sunday 10 February
Sacrament of Holy Communion
​
Sunday 1 March 2020
​
11 a.m. 2 p.m. 6.45 p.m.
Sunday 13 November 2022
​
Service of Remembrance
​
10 45
​
The service will be livestreamed
Service details can be found under the Worship banner above
A prayer meeting takes place every fortnight on Wednesday mornings from 10 - 11 a.m. in the lower Killellan Halls.
​
If anyone would like to come along,
they can contact me on
07817 210777
or
or just turn up
Our Lenten Bible Study will run over 5 evenings - Monday evenings from 2 - 30 March and will be based on the film Les Miserables. Ordered copies can be picked up from the back of the church. Please acknowledge receipt by signing the sheet. Anyone wishing to get a copy now will need to do so themselves (try eBay, Amazon etc.)
It was a pleasure and a privilege to welcome back Keith, Ida & Mubita to Houston & Killellan Kirk.
It was great to hear about the health and education work they were carrying out in Zambia and also the ways in which we will support them in their work.
​
Click on the photo to view more photos from the lunch and talk.
BOYS' BRIGADE PARENTS & FRIENDS ASSOCIATION
COFFEE MORNING & SALE
​
Saturday 14th September
​
10 00 - 12 noon
​
West Halls, Main Street
GIRLS' BRIGADE
​
Baked Potato Lunch

Sat 3rd February 12-2 p.m. West Halls

£4 adult / £2.50 child

Come along and enjoy a tasty lunch and support 1st Houston GB

Tickets available from Sandra Griffiths (321960)

Sunday 17 June @ 13 00 in the West Halls
Enjoy the food – enjoy the company
Raise some funds for the Mwandi Solar Lamps
​
Adults £9 (3 courses and coffee)
Children - Sandwich lunch £3 or child portion £4
​
Book your seat and choose your menu at the back of the church.
It's Carnival Day in Houston!
12 noon at the Kirk, Kirk Road
HOUSTON KIRK CARNIVAL 2019
The parade, full of Superheroes, is leaving the Kirk at 12.15 p.m. being led by the 1st Houston Boys' and Girls' Brigade Pipe Band. Watch the Carnival Queen Jenna McKenzie and her attendant Beth Callaghan and King Jude Steele his attendant Harris Clark being driven to the Church Hall in an open-top car.
​
Come along and support this great day out for the whole community. There will be a variety of stalls, amusements and a tearoom serving tea, coffee and baking.
​
We can't wait to see you there!
This year we will sell Wristbands as well as Tokens. Great value Wristbands £10 (£5 for preschool) will give all day multiple access to up to 13 attractions (depending on age).
Other stalls/activities - cash only.
​
​
​
​
NEW FREE attractions this year
​
Treasure Hunt for Superheroes
Guess the number of sweets in a jar
(both at the Church Stall)
Vintage fire engine
MacBrayne's coach
​
Sunday 7 July 2019
​
18 45
​
Service at Kilallan Kirk
​
​
Latitude: 55.885973 Longitude: -4.586402

Glasgow Philharmonic Male Voice Choir
Saturday 30 September
​
West Halls, Main Street
Houston
​
19 30
​
​
Tickets £10
(includes cheese & wine)
​
Tickets available mid-August
Saturday 19 November 2018
​
West Halls, Main Street
Houston
​
19 00
​
Tickets £5
including tea/coffee and shortbread.
​
Tickets now available
from Ina
Houston & Killellan Kirk Guild
​
​
Victorian Christmas Market
Saturday 24 November 2018
10.30 a.m. - 1 p.m.
West Halls, Main Street, Houston
Come and enjoy the experience of enjoyable shopping at our Victorian Christmas Market with many attractions to tempt you -
Hot Rolls, Home Baking & Preserves, Toiletries, Books, Toys, Jewellery, Competitions, Raffle, & Santa
Tea/Coffee & Mince Pies/Shortbread
Adults £2 Children £1